The industry leader in commercial concrete forming for almost two decades.
Skyline has established offices in Atlanta,Georgia; Dallas, Texas; Houston, Texas; and Austin, Texas. We operate across the Southern United States from Virginia to Texas.
Our company's reputation and success has been based on over 40 years of management experience.
Mission
To perform for our customers the highest level of quality construction services; to add value through planning, teamwork, and aggressive performance; and to establish lasting relationships with our customers by exceeding their expectations.
Facts
Skyline Forming provides A rated bonding from Liberty Mutual

Single projects in excess of $10,000,000
Aggregate bonding of $40,000,000

Our commitment to quality, schedule, and safety has enabled us to develop a loyal customer base that provides more than 80% repeat business.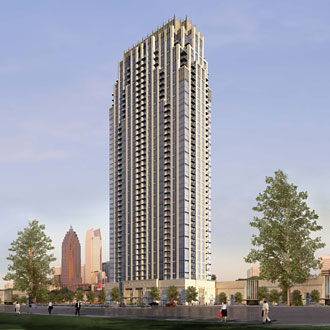 The Atlantic, Atlanta, Georgia
General Contractor: R.J. Griffin
50 story mixed use Condominium with retail and parking totaling 1,350,000 sqft